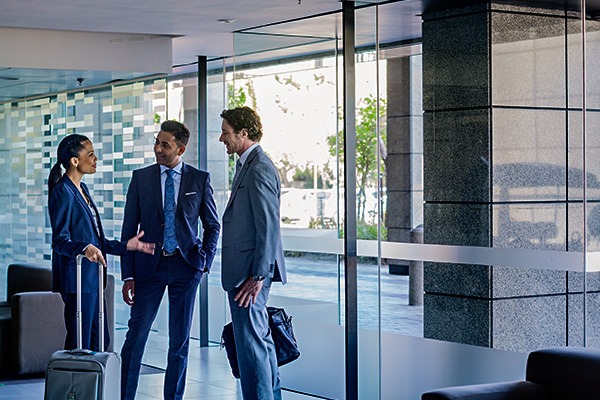 Canada's tech sector is on a remarkable growth trajectory, and it's no secret that the country is actively seeking to attract top tech talent from around the world. In this digital age, where innovation knows no borders, India has emerged as a hotbed of tech talent.
This blog post explores the strategies and initiatives that make Canada an appealing destination for tech professionals from India and how the immigration system plays a pivotal role in this process.
1. Express Entry System
Canada's Express Entry system is a beacon of hope for skilled tech professionals seeking opportunities abroad. This points-based immigration system prioritizes candidates based on factors like age, education, work experience, and language proficiency. For Indian tech talent, who often possess strong educational backgrounds and English language skills, this system provides a streamlined path to Canadian residency.
2. Provincial Nominee Programs (PNPs): Tailored Pathways
Canadian provinces understand the unique needs of their tech industries. Many provinces offer dedicated streams within their PNPs designed to attract tech workers. For example, the British Columbia Provincial Nominee Program (BC PNP) has a Tech Pilot stream that fast-tracks the immigration process for tech professionals with job offers in the province. Similar initiatives exist in Ontario and Alberta, catering to India's tech-savvy workforce.
3. Global Talent Stream
The Global Talent Stream (GTS) is a boon for Canadian employers looking to hire foreign tech talent quickly. This program allows Canadian companies to obtain work permits for skilled workers within two weeks. Indian tech professionals often find this an attractive option for gaining international experience without the complexities of a permanent move.
4. Start-Up Visa Program
Canada's Start-Up Visa program encourages entrepreneurs with innovative tech ideas to establish themselves in the country. For Indian tech entrepreneurs seeking to launch their startups on a global stage, this program offers a pathway to permanent residency and access to a thriving tech ecosystem.
5. Quality of Life and Work-Life Balance
Canada consistently ranks as one of the best countries for quality of life. The combination of a strong healthcare system, excellent education, and a diverse, multicultural society makes Canada an appealing destination for Indian tech professionals and their families. The country's commitment to work-life balance and the availability of outdoor recreational activities also add to its allure.
6. Multicultural Cities
Canada's major cities, such as Toronto, Vancouver, and Montreal, are multicultural hubs that foster a sense of belonging for Indian immigrants. These cities offer diverse communities, cultural festivals, and a wide range of culinary experiences from around the world.
Immigration Lawyers for Indian Tech Professionals
Canada's tech industry is booming, and it's hungry for talent. Indian tech professionals, with their skills and expertise, are a perfect match for the country's tech ecosystem. With streamlined immigration pathways, quality of life, and inclusive policies, Canada is making a compelling case for Indian tech talent to choose it as their second home. As this trend continues, we can expect Canada's tech sector to grow even stronger, fueled by the innovation and dedication of individuals from India and around the world. If you're an Indian tech professional eyeing a global career, Canada could be your next big opportunity.
As immigration lawyers, our mission is to assist individuals and families in navigating the complex Canadian immigration system. We are here to provide the support and expertise needed to make the journey smoother and more successful for our clients. Contact us today for a consultation.